Thank You for Registering!
The live event is over, however we've sent you 2 recordings from this amazing summit — for FREE — check your inbox for details!
PLUS here's a Special Offer for You…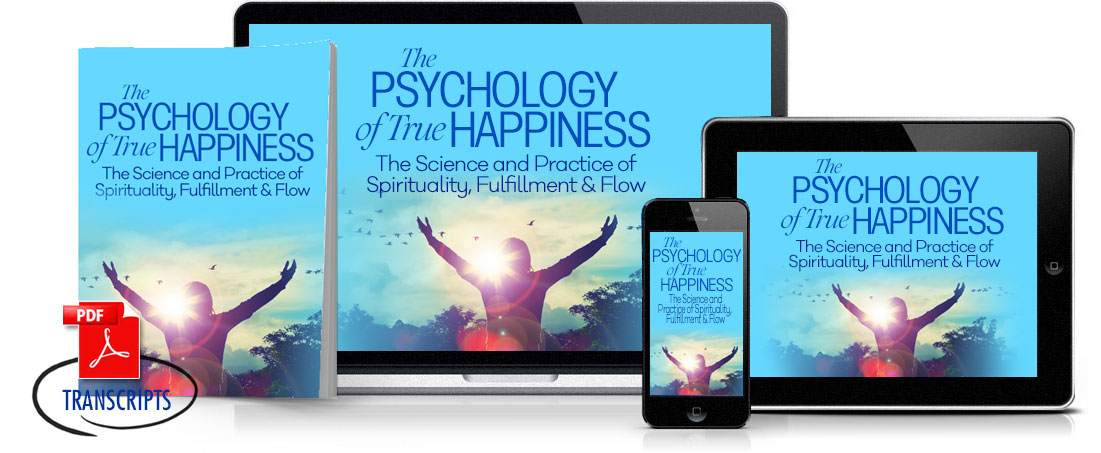 Here's what You'll Receive:

The True Happiness Wisdom Collection 2017
Digital Recordings &
Transcript Downloads
The True Happiness Wisdom Collection 2017 includes lifetime access to every recording and transcript from each session of the 2017 Psychology of True Happiness summit:
| | |
| --- | --- |
| | Downloadable Recordings of ALL the sessions in the 2017 Psychology of True Happiness summit |
| | PDF Transcripts of each session |
| | PLUS Your BONUS Package! (scroll down for more details) |
Discover Balance, Fulfillment & Freedom!
Do you have the sense that greater balance, intimacy and connectedness are possible in your life, your relationships or the healing work you do in our world?
Have you tried many paths to personal growth, but found that they don't fully integrate the beautiful complexities of the human experience or give you the sense of fulfillment and purpose you desire?
The powerful methods featured in the 2017 Psychology of True Happiness summit address these issues (and much, much more) by weaving your physical, cognitive, emotional, energetic and spiritual aspects into a larger tapestry of meaning.
With The True Happiness Wisdom Collection 2017, you can have access to the most exciting and leading-edge techniques from the top teachers in the fields of transpersonal psychology, mindfulness, somatics, consciousness, personal growth and more — any time you want — to help you cultivate these tools to reconnect with your true Self, realize your highest potential and tap into a profound sense of wellbeing and purpose.
With The True Happiness Wisdom Collection 2017, you'll be equipped to transform your relationship to life's major themes — like safety, belonging, support, power, freedom, control, responsibility, love, appreciation, sexuality and spirituality — resulting in a greater sense of peace... and ultimately, true happiness.
Lock in lifetime access to an exclusive collection of dialogues and teachings curated specifically for this package to help you restore balance to your life, find fulfillment, discover deep personal (and planetary!) healing and cultivate true happiness.
You'll receive these BONUSES when you upgrade!:
The Human Side of Leadership
Audio Recording with Jack Canfield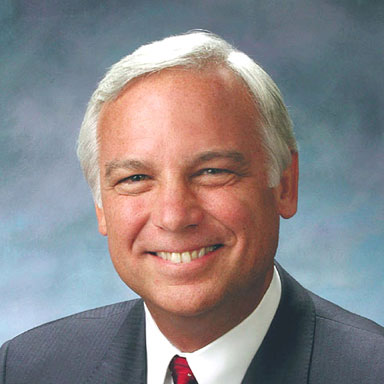 Join bestselling author Jack Canfield as he illuminates valuable insights, tips and tools to successfully engage people. He highlights the importance of maintaining a balance between vision and reality — and elucidates the integral components of goal setting. During this riveting session from The Shift Leadership Roundtable 2016, you'll discover:
Keys to communicating your vision effectively and dynamically
Practical steps toward manifesting your vision
Strategies to achieving goals without losing sight of the big picture
7 Cultivating Joy Meditations
Audio Recordings from Lori Schwanbeck
Most of us desire a happy life. A happy life isn't defined by a consistent positive mood; rather it contains the full spectrum of emotions, and our ability to meet the varied experiences of life with acceptance and open-heartedness. Instead of passively waiting for the positive experiences to happen so we can taste happiness, we can actively and intentionally cultivate moments of joy. In this series of meditations, we explore ways to build joy through practices such as gratitude, appreciation and inclining the mind toward the positive.
Happy Parents, Happy Kids: How to give your children the essential happiness habits
Audio Recording with Marci Shimoff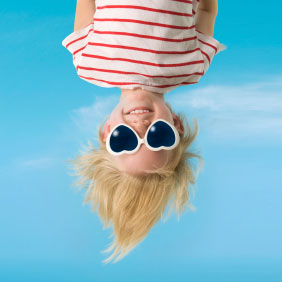 In this riveting interview from The Parenting with Presence Summit 2013, bestselling author Marci Shimoff discusses our "happiness set point" — and how we can change our own happiness set point as adults. We can also guide our children in living happier lives.
2 Somatic Meditations
Meditation guides by Manuela Mischke-Reeds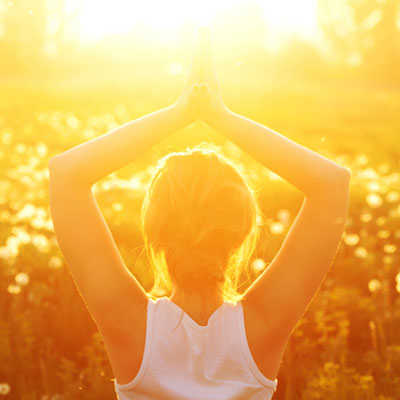 Manuela Mischke-Reeds provides two restorative somatic meditations — one to treat trauma and one to reduce and heal stress. Making space for the micro-movements of attunement to your psychophysiology, these guided meditations help move the frozen places within you into a restorative place of wellbeing.
Free Your Breath, Free Your Life
Audio Recording with Dennis Lewis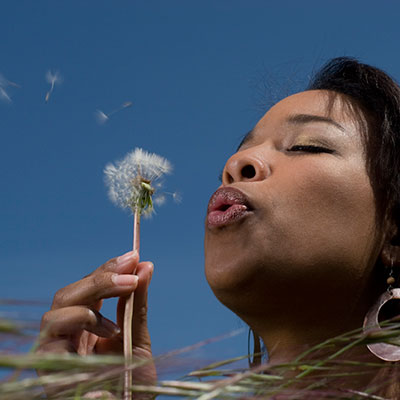 Dennis Lewis shares a wealth of timeless wisdom about presence, mindfulness, awareness and breathing. He highlights the difference between conscious and awareness breathing and gives you useful insight into the relationship between our feelings and our breathing. From The Breathwork Summit 2012.
Cultivating Equanimity
Audio Recording with Miranda Macpherson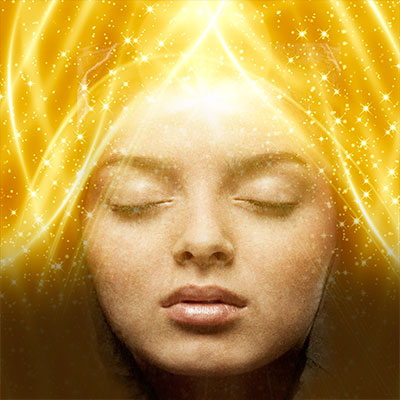 Living a truly spiritual life is not just about our own personal awakening. Including our experience with one another and the world is part of our awakening quest. Join Miranda Macphersen, Founder of Awakening Love & Wisdom, as she offers her insights on finding equanimity — even amid the inner and outer challenges we all face, even amid the suffering and violence we witness in these complex and troubled times. From The Heaven On Earth Summit 2016.
Nature Listening Meditation
Audio Recording by Mark Coleman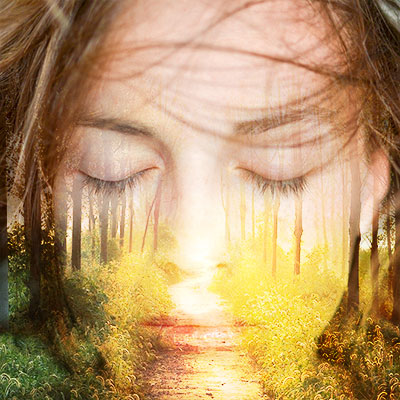 The sounds of the natural world are perfect supports to effortlessly allure our attention into the present moment. Listen to this serene guided meditation, as Mark gently encourages us to cultivate a spacious awareness while listening to the sounds of nature at night.
"The Body Now" Healing Mandala
Audio Recording with Alana Shaw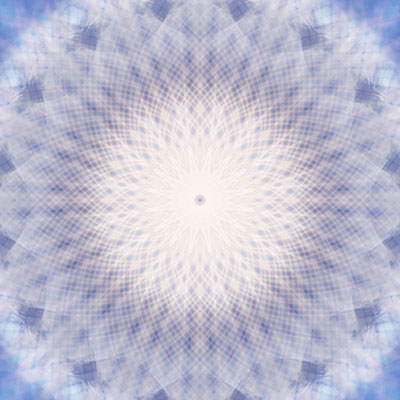 Take a journey around "The Body Now" Healing Mandala developed by Alana Shaw over the last 30 years. The body is our most fundamental mechanism of change — and moving, listening, playing and responding to that body is the quickest and most direct path to joy and to finding our "YES" to our most authentic selves. How we observe anything is how things will come into being. The body-mind connection is constantly rewiring to align with our perceptions. How much "Yes" can we discover and speak and share and how deeply can we live into that "Yes" in our bodies? From The Body Intelligence Summit 2016.
Unconditional Heaven
Audio Recording with GP Walsh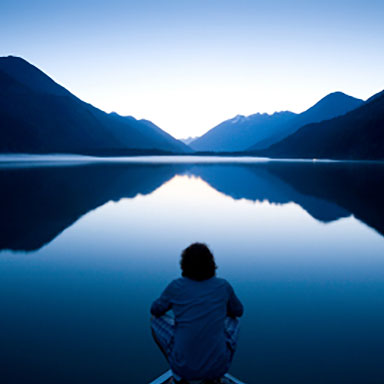 Join spiritual teacher and energy healer GP Walsh as he illustrates the difference between what is NOT Heaven on Earth and what is. During this passionate session, you'll discover:
Heaven on Earth as the harmony of the uniqueness of you AND the oneness with all things
That there is nothing wrong with you — you are pure love, pure affection, pure power
How we have reached the level of consciousness to understand & witness the miracle of existence
You'll receive ALL of these bonuses PLUS unlimited access to the 2017 summit sessions — recordings and transcripts — empowering you with essential tools and teachings from The Psychology of True Happiness summit.
Your True Happiness Wisdom Tool Kit
The True Happiness Wisdom Collection 2017 provides key insights and strategies from today's leading experts — showing you exactly how to apply these powerful tools in EVERY area of your life.
And if you're a professional, the teachers in this comprehensive series offer you holistic approaches to support the emotional, mental and spiritual development for all your clients.
Here's what you'll discover from some of our brilliant experts…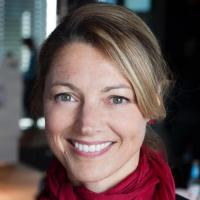 Lori Schwanbeck
—
WELCOME MESSAGE: Why Cultivating *True* Happiness and Fulfillment Should Matter to You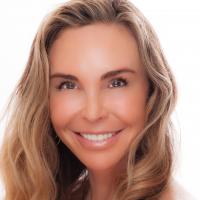 Dr. Shauna Shapiro, PhD
—
What You Practice Grows Stronger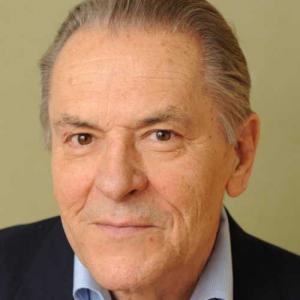 Stanislav Grof
—
The Value of Non-Ordinary States of Consciousness for Individuals and Human Society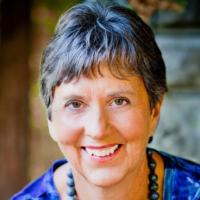 Linda Graham, MFT
—
The Neuroscience of Resilience and Wellbeing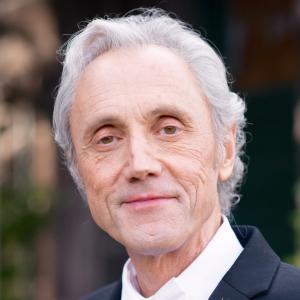 Richard Tarnas
—
Finding Our Center in the Postmodern Universe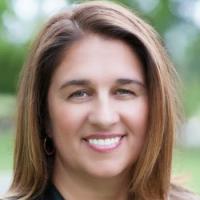 Manuela Mischke-Reeds
—
From Trauma to Dharma: Somatic wisdom for restoring health and wellbeing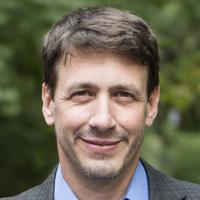 Robert Biswas-Diener
—
Optimal Happiness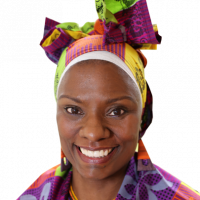 Sabrina N'Diaye, Ph.D.
—
Happiness and the "Sweet Spot" of Surrender: Expanding your capacity for inner peace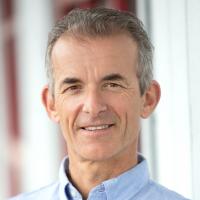 Mark Coleman
—
Awake in the Wild: Mindfulness in nature as a path to happiness and wellbeing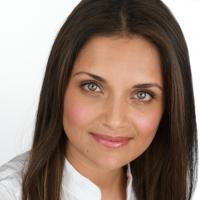 Dr. Shefali Tsabary
—
The Awakened Self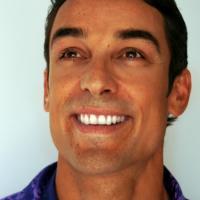 Jamie Wheal
—
Using Flow to Drop Fully into Your Life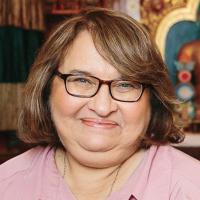 Sharon Salzberg
—
Real Love: The art of mindful connection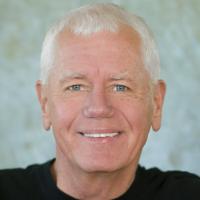 Frank Ostaseski
—
Discovering What Death Can Teach Us About Living Fully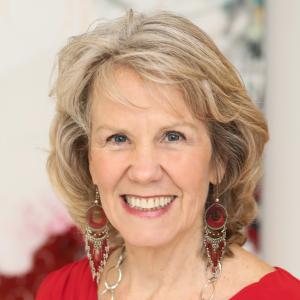 Anodea Judith, PhD
—
Connecting Heaven and Earth: Chakras, wholeness and happiness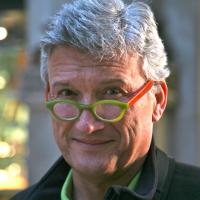 Dr. James Doty
—
How Practicing Compassion Creates True Happiness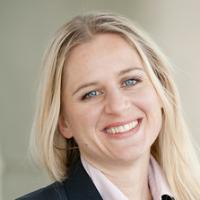 Emma Seppala
—
The Science of Happiness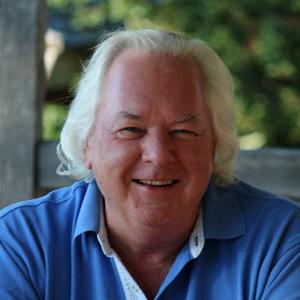 Robert Moss
—
Dreaming More Soul into Life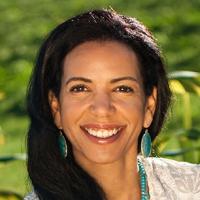 Spring Washam
—
How Ancient Medicine and Buddhist Wisdom Provide Tools for Happiness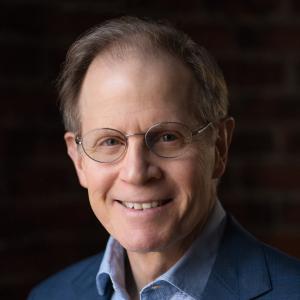 Dr. Dan Siegel
—
The Wheel of Awareness and the Science of Presence
Upgrade Now
While the breadth and depth of what these leading experts are offering cannot be fully conveyed in a short bulleted list, The True Happiness Wisdom Collection 2017 will equip you with the practices and insights you need to use this amazing tool for your personal and professional growth.
In this collection, you'll discover:
A holistic understanding of true happiness
An exploration of optimal states of consciousness that can be integrated into daily life
Specific practices for mindfulness, loving presence & embodiment
Immersion in nature and ecopsychology practices
The latest discoveries about happiness and wellbeing — from cutting-edge research in neuroscience & neurobiology
The value of practicing gratitude & acts of service
Expanded mind-body awareness for holistic healing
Practices for fostering greater intimacy & connection with all parts of yourself, others and the world around you
Mindfulness exercises and meditation techniques to help you cultivate compassion
And if you want to deepen your professional practice, with this collection, you'll also discover:
Greater inspiration, aliveness & efficacy in your work
Ways to infuse more presence, compassion, patience, organicity & nonviolence into your process
How to offer loving, embodied presence in a way that's most healing for your clients — and yourself
Powerful techniques for teaching through experiences vs. words
Mindfulness practices for getting below your clients' surface stories & projections
Insights on Body Tracking for a more direct relationship with the unconscious
A sense of belonging with a community of healers who can support you with where you are on your journey
How to engage with people of different cultures or ethnicities through healing techniques and building trust & relationships across differences
When you own The True Happiness Wisdom Collection 2017, you'll discover true happiness and how you can make your unique contribution to the world.
Lock in lifetime access to the powerful tools, resources and life-changing practices you can start applying in your life today!
Here's what You'll Receive: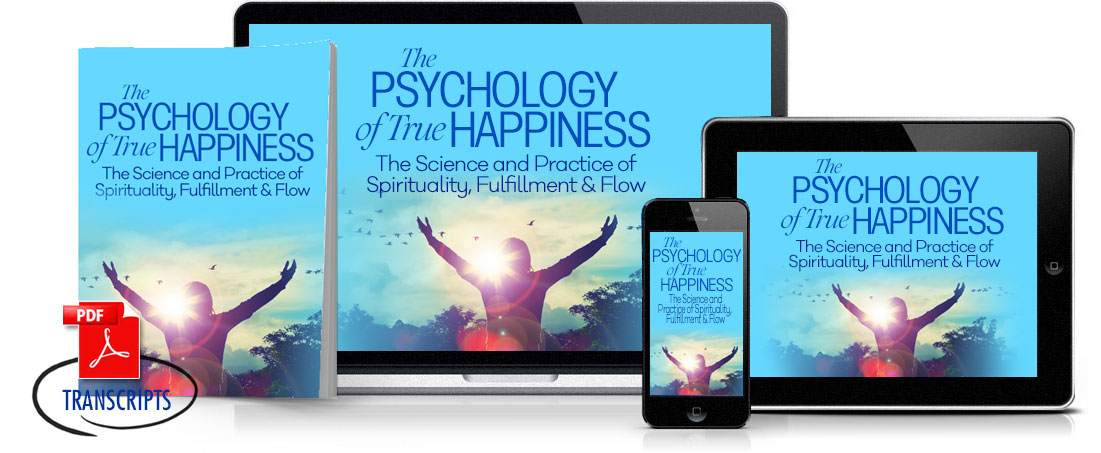 The True Happiness Wisdom Collection 2017
Digital Recordings &
Transcript Downloads
The True Happiness Wisdom Collection
includes lifetime access to all recordings and transcript from every session of the 2017
Psychology of True Happiness
summit:
| | |
| --- | --- |
| | Downloadable MP3 Recordings: You'll get online access to the downloadable MP3s from every one of the 2017 Psychology of True Happiness sessions. You can download the recordings to your computer or listen on your phone, tablet, iPod or MP3 player. |
| | PDF Transcripts: You'll have access to word-for-word transcripts from each session. You'll be able to read along with the recordings (or separately), highlight key points, take notes, and even search for specific words, phrases, references and more. (We've heard from our international audience that the transcripts make it easier to follow along since it's often easier to read English than listen to it.) |
| | PLUS Your BONUS Package! In addition to the 2017 Psychology of True Happiness summit material, you'll receive exclusive bonus gifts! |
OUR 100% GUARANTEE
MEANS NO RISK TO YOU!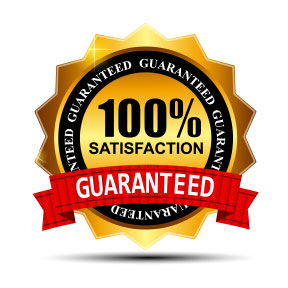 When you upgrade today, your purchase is backed by our complete money-back guarantee. If for any reason at any time within the next 60 days you decide The True Happiness Wisdom Collection is NOT right for you, just visit our Customer Service Center at support.theshiftnetwork.com and request a refund. We will refund your money completely.
Upgrade Now